Case Study: North Downs Specialist Referrals (NDSR)
"Our strategic vision is to reduce our waste and fossil fuel consumption."
Nicola Kulendra
North Downs Specialist Referrals (NDSR) is a multidisciplinary veterinary specialist hospital in Bletchingley, Surrey. It was set up in 1998 by Terry Emmerson and has grown from a small practice to one with 31 specialists.
Starting point
A core team of environmental enthusiasts at the practice had implemented changes at home and wanted to make improvements at work. Our strategic vision is to reduce our waste and fossil fuel consumption. We want to motivate staff and improve their wellbeing.

"We hope to inspire staff to carry out similar changes at home and overall improve our carbon footprint.

Investors in the Environment partnership

We partnered up with Investors in the Environment (iiE) who helped us look at our energy use, waste production and travel plan and reflect on how we can make changes. We are proud to say that we have been awarded the iiE Silver award.
What we have done so far at NDSR:
Started our low flow anaesthesia practice to reduce the amount of sevo- and isofluorane (greenhouse gases). Our anaesthetists have given CPD to referring vets to help them reduce their anaesthetic gas as well as nitrous oxide usage.
"NDSR is proud to say that we do not use nitrous oxide as part of our anaesthetic regime."
Switched to cloth scrub hats in theatre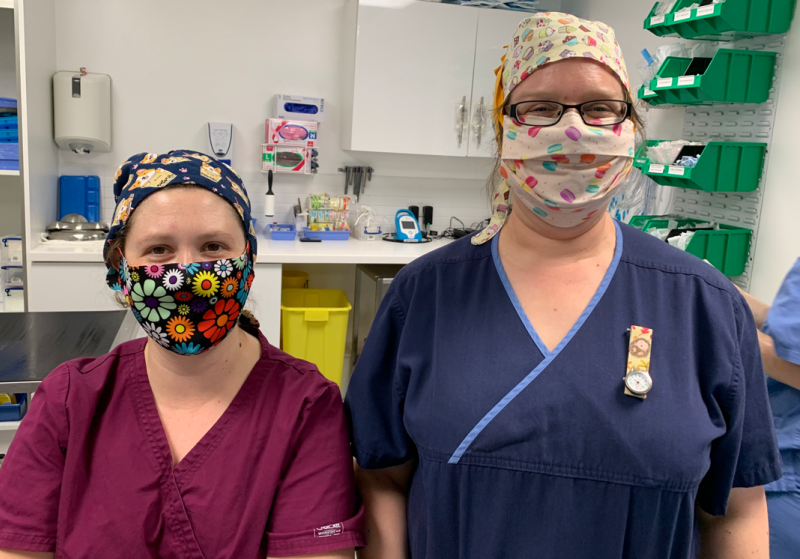 Terracycle crisp packets, pens and pet food sachets
Introduced food waste bins
Programmed computers in clinician's office to switch off automatically
Switched to plastic free tea bags
Purchased a bike pump and repair kit to encourage cycling to work
Purchased more dairy-free milk
Ensured all paper is FSC approved
Recorded our electricity and gas quarterly
Supported Linnaeus' Paws to turn off campaign to encourage team members to switch off the lights
Trialling reusable patient warming blankets (Bair Huggers) pending delivery
Carbon footprinted the practice. Our biggest problems are waste and electricity usage.
Terracycling all PPE including non contaminated gloves, aprons and masks
Purchased metal boxes to store surgical kits to avoid the waste created from packaging the kits. Each surgical kit was packaged in 2 layers of non-recyclable packaging so avoiding this will reduce our theatre waste significantly.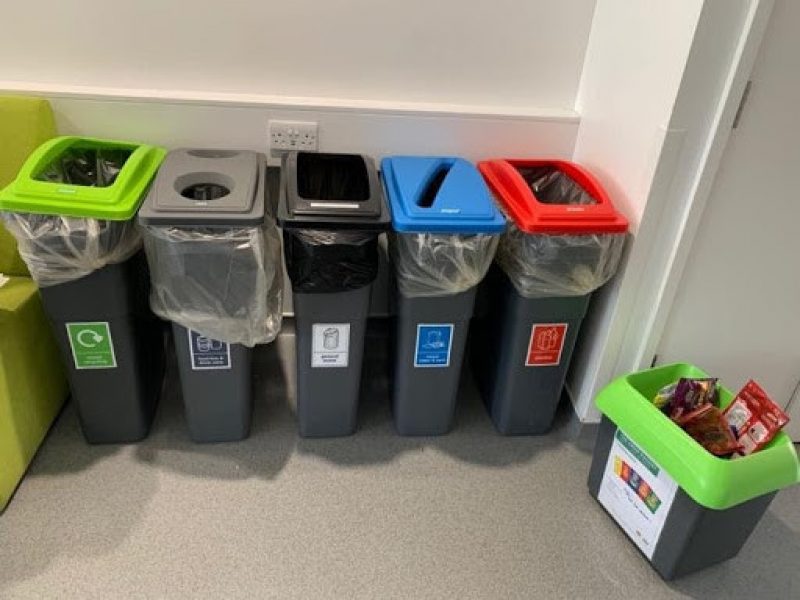 Travel plan
As we are based in the countryside, it is difficult to encourage people to use public transport or to cycle to work.

"We have informed staff members of ways to reduce petrol consumption such as the avoidance of heavy braking and ensuring car tyres are inflated sufficiently."
We would love in the future to install electric car charging points to encourage the purchase of electric cars.
Future
We hope that in the future we could create a bee and butterfly friendly garden which will help increase their numbers, as these important pollinators have been in decline. We also hope to switch all lights to LEDs as these use significantly less electricity compared to traditional light fittings.
"It has been quite a journey but we feel we are making a differences and lots of small steps should make a big difference in the future."
Please do not hesitate to contact us if you want to find out more information.
Video: Sustainability at North Downs Specialist Referrals
Catch Vet Sustain's Zoe Halfacree in conversation with Nicola Kulendra from NDSR